FLEXIBLE
Out of its vast feature set BTTask has to offer, here is a glimpse of some of its core features:
Create, assign, organize, prioritize and share tasks.
Schedule recurring meetings.
Create and schedule recurring tasks.
Manage tasks and to do lists with Kanban Boards.
Create and assign projects.
Comment on and assign tasks to projects or structure them independently.
Convert comments to tasks using Slack.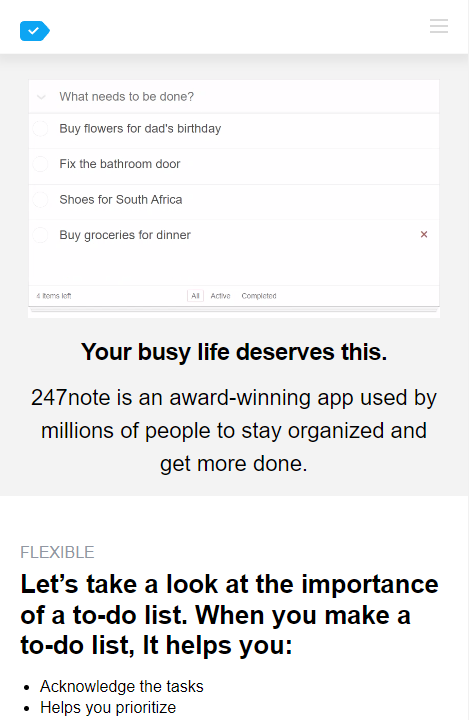 Organizing your tasks anywhere, anytime
You can access BTTask on your mobile, laptop, PC, tablet from anywhere, at any time! BTTask allows you to organize and manage your tasks quickly and efficiently.
" Before BTTask, I struggled to keep tasks on track and got overwhelmed chasing multiple-deadlines at a time. But BTTask is great in a way that it offers me a visualization of what I have to do based on time and priority, plus reminds me in advance. Now I'm much easier to follow the schedule and no longer worry about missing any assignments like before. "

EG

Espen Gokshol
" My friend recommended that I use BTTask to manage my crazy schedule loading with dozens of assignments from work every day. Not only does it connect with my calendar but my email and automatically sends invitations to those that I have engagements with. Really helpful in controlling multiple tasks and keeping connection with your customers and co-workers. "

J

JennyDrama
" No longer frustrated, much more productive. I had tried some task-management tools before but they were either too costly or didn't afford my intense schedules. But BTTask is different in a way that it helps me systematically organize everything with a really low budget. I love how it eliminates finished tasks to streamline my schedule and help me feel more relaxed. "

A

AnIcyPeashooter